EOS R5 5K ProRes RAW with Atomos Ninja (NOT +)
Thanks to KH CAMERAS video, I got the news that if you have a Canon EOS R5 with the first Atomos Ninja V (NOT the Atomos Ninja V+), you were able to record 5K ProRes RAW, and it is true, but here are some things needed in order to get it:
The AtomOS 10.68 Public Beta firmware installed, you can download it from the Atomos Ninja V support page. Here is a direct link to the download and a copy of the firmware in case it goes missing. Newer versions of the firmware doesn't work.
A Micro-HDMI to HDMI cable with at least HDMI version 1.4, $29.00 B&H ATOMCAB007 cable works well.
The EOS R5 firmware 1.4.0 installed, you can download it from Canon's site.
Now, let's configure the EOS R5:
Set the camera to video mode.
In the "Shoot menu" (red), in tab 8:

Enable the "Sandby: Low res." option to avoid premature camera overheating and recording timeout.
Set "HDMI RAW output" to "On".
Go to Time code, HDMI and set both to On, this enables the recording on the Atomos from the camera.

For 5K recording, in the "Shoot menu", first tab, enable "Movie cropping" and set the desired frame rate in the "Movie rec quality".
Under the "Set Up Menu" (yellow), tab 2, under "Power saving", disable the "Auto power off".
The Ninja V configuration:
Set the record format to ProRes RAW, if you haven't purchased the codec, go to https://my.atomos.com to get it.
In input, switch the HDMI Standard to "Compatibility mode".
Set the Trigger Tupe to HDMI and On.
That's it, but do not forget to load the CinemaGamut_CanonLog2-to-BT709_WideDR_65_FF_Ver.2.0.cube LUT and enable it in the monitor in order preview your image with the right color and contrast, the LUT is on the Canon lookup table Version 201911, available for download in the support page.
I'll cover how to use the ProRes RAW recorded footage in Final Cut Pro and Adobe Premiere in the next article, it is a shame the codec isn't supported in the best NLE out there, Blackmagic Design DaVinci Resolve 17.
Storage
Footage recorded in 5K ProRes RAW (5120×2696px @ 24fps) uses 907.23 Mbps, around 108.15 MiB/s, so consider your storage media:
| Storage | Minutes |
| --- | --- |
| 128GB | 18 |
| 512GB | 75 |
| 1TB | 150 |
| 2TB | 300 |
Also, if you want to use DaVinci Resolve, which doesn't support ProRes RAW, you'll have to transcode to ProRes 4:4:4, which uses around 1,793.33 Mbps which is around 213.78 MiB/s, again, a table for storage:
| Storage | Minutes |
| --- | --- |
| 128GB | 9 |
| 512GB | 38 |
| 1TB | 76 |
| 2TB | 152 |
Here some screenshots of the configuration in the EOS R5: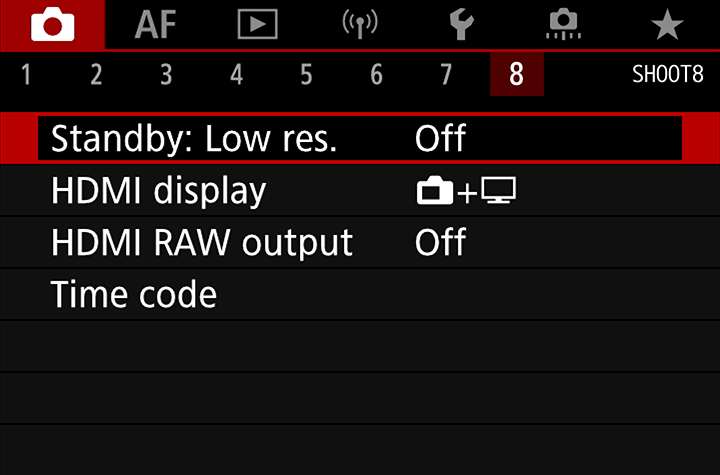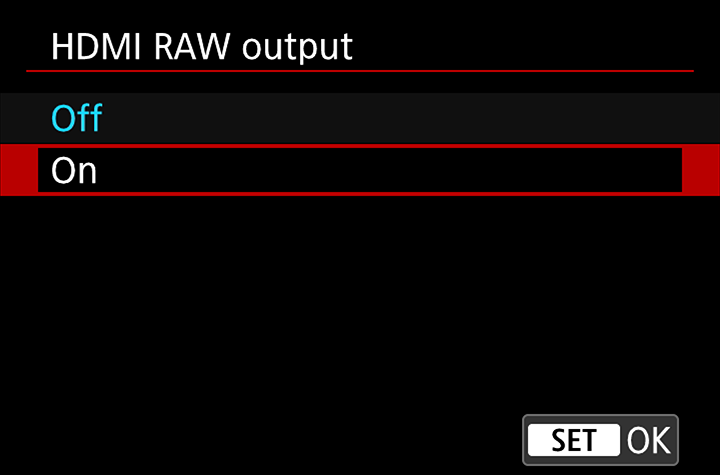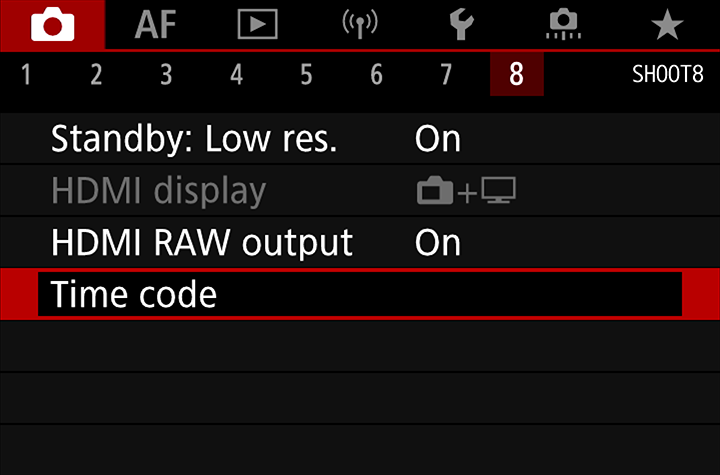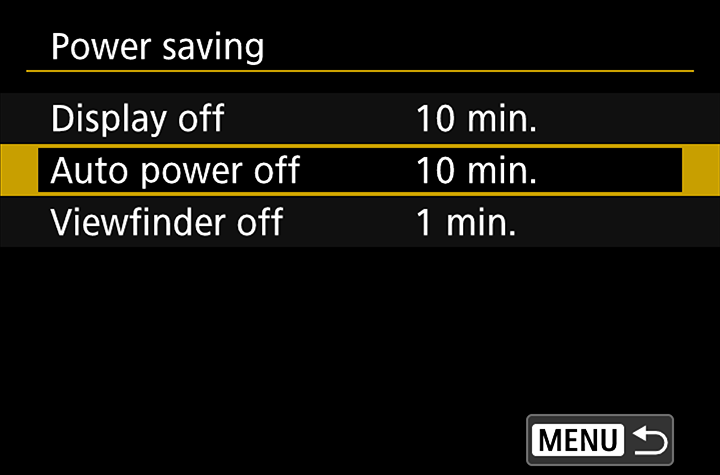 I strongly recommend watching this videos about ProRes RAW, at this time, it doesn't provide what anyone expect from the word "RAW":